Sweet Incense of Repentance
Songs by Jane Collup ©Jane Collup

Lord, here we go again ©Jane Collup

Faithful Father ©Jane Collup

I'm going home ©Jane Collup

Sweet Surrender ©Jane Collup

I bow before You, Lord ©Jane Collup

Oh Lord, it's You I believe ©Jane Collup

Combined medley of samples ©Jane Collup

It's Jesus, my Old Friend ©Jane Collup (wait 10 seconds, sound quality gets better)
Also, A Sierra Christmas Medley compliments of the Legendary Big Gerry


First Noel, God rest ye Merry Gentlemen, Silent Night Instrumental Flute and Hammer Dulcimer

You can contact Janie at jcollup@hotmail.com for information about her CD.

Neither Janie nor Big Gerry have seen me in years and know nothing about BlessedCause. I just think it's a huge loss for the world not to hear Janie's amazing music, and no, I don't make a dime out of this. Janie's music posted with her permission, and all songs are ©Jane Collup or ©Big Gerry

I don't think any song has touched my heart the way the last one did years ago. "Jesus, my old friend" It's a bad copy but it's the only one available. If you've ever struggled with overcoming sin, this is an amazing song.

Oh how I would love to sit around a campfire and hear these songs live!

Lyrics of "Jesus, my old friend" my all time favorite

(first few words unknown)

...my heart was heavy, heavy from the pain

And then I felt so lost inside but I couldn't ask for help again,

not again,

no I couldn't ask for help again.

And then a hand reached out to me

It was warm, it was Him, it was Jesus my old friend.

He said,

"Don't be frightened, don't be wearied, I'm here, I've always been

And why the tears, dear, why the hardness? I've come now, let Me in

I love you, let Me in,

I heard you crying and felt the pain, and so I've come to you again

Yes it's Jesus, your old friend."

Clean my heart, Lord, I feel so dirty

How can You look at me?

And help me pray to You, the way I used to

And help me feel the joy of salvation deep in me

Your Holy Spirit has set me free and given me that joy again

To feel Your love,

Oh Jesus, my Old Friend.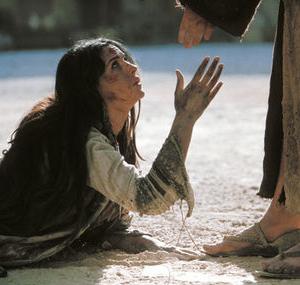 Also:
Dave's Faves Christian music channel" through Youtube
Listen to some great Christian songs and artists you may have never heard of before
Found through a friend of a friend on facebook, this man makes nothing at this, he just loves good music