Don't miss "Corruption in our children's textbooks."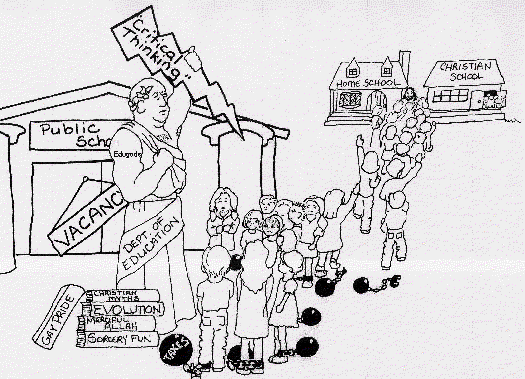 Other Political Illustrations:
Edugods * If Christ * Holy Temples Crucified Copyright © 2002 by BlessedCause
More Art
HOME
Okay to reproduce for any reason, free

The Sign of Jonah explained, God's message is heard
Islam Induction in our Public School Textbooks
actual words of Houghton Mifflin exposed and why
Quotes of Quran, Hadiths, Koran about infidels
BlessedCause Footwashing Ministries
Hearing God & Personally Witnessed Miracles
Free Original Christian Art, Music & Sculpture
How Clinton, ACLU rigged Religious Guidelines & U.S. District Judge Phyllis Hamilton
Thank you to all vets, our troops and military! God BLESS and lead you!
John Walker Lindh & California school proselytizing
Islam proselytized in Public School
God blesses those who bless Israel